Inspirational offerings

Awakenings' Metaphysical Book Store -- A Pillar of Light Serving the Orange County and Southern California Spiritual Communities for Over 18 Years

The Book and Gift Store at Awakenings in Laguna Hills features inspirational items designed to augment whatever spiritual path you may be on. Come visit our beautiful collection to find books, music, dvd's, crystals, minerals, jewelry, incense, candles, visionary artwork, tarot cards, sacred statuary, aromatherapy, sound therapy, and many other unique gift items.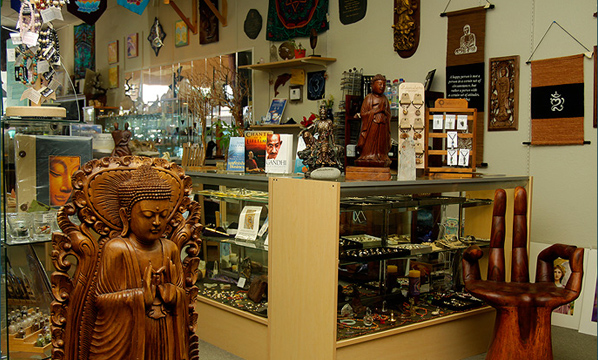 We have put many years of dedicated experience into finding the products and tools that we offer to help enrich your personal growth and spiritual journey We continually seek out and introduce new items at the store.

We have a large seminar room, available for rent, that is home to a diverse line up of classes, workshops, book signings and special events designed to nourish and enrich your soul and spirit. Come visit to find inspiration and enrichment.